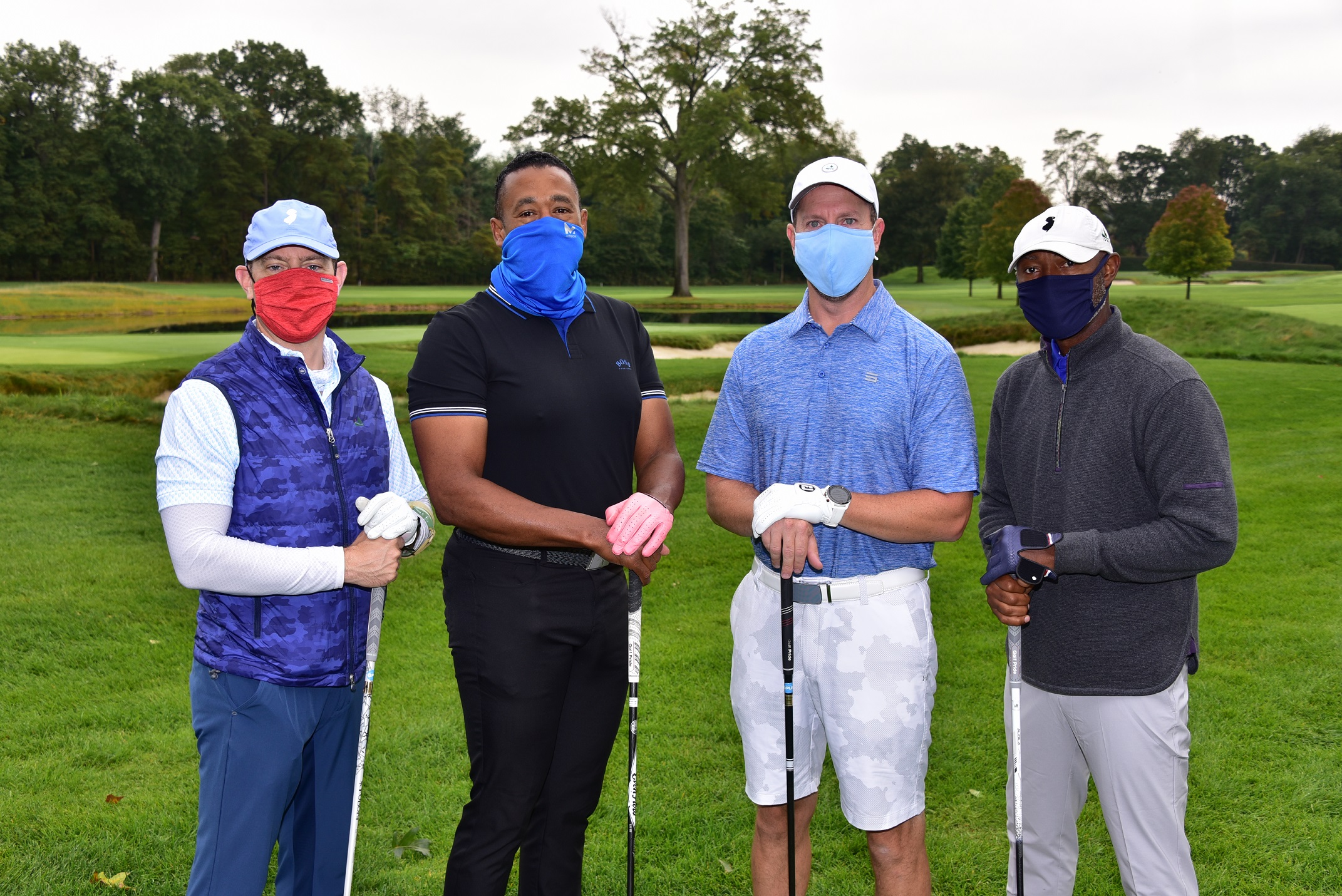 Englewood Health Foundation's 2020 Golf Classic was a tremendous success, with nearly $260,000 raised to benefit our health system and the many patients that it serves. It was a spirited day on the greens of The Ridgewood Country Club thanks to the generosity of supporters including Caduceus Society and Golf Classic Sponsors.
A big congratulations to our winners, decided after a three-way tie for first place! The RCC Pro used the United States Golf Association ruling to break all ties: last 9 holes, last 6 holes, last 3 holes. Below are the results:
1st Place
• Guests of Shehadi Commercial Flooring, Birdie Sponsor - Vinnie Alberto, Bob Dombrowski, Wayne Hall, John Teresi
2nd Place
• Guests of Crane Partners Asset Management, Birdie Sponsor - Jonathan Chu, Richard Han, David Park, Varinder Singh
3rd Place
• Guests of Joseph Rubach, Gold Circle Caduceus Society - Mike Middleton, Kenny Ruderman, Barry Zeller, and Brian Zeller
Additionally, see below for the winners of the Golf Classic contests
Raffle: David Park
50/50: Paul Gucker
Closest to the Hole
Ted Siebold, 2'10" on #2E
Bill Kirkpatrick, 2' on #8C
Dave Islinger, 5' 11" on #6W
Longest Drive
Tyler Brewington, #8E
Jae Hee Cho, #7W
Debbie Satnick, #9C
Mike Middleton, #9C
For a list of our sponsors, click here to view PDF.
Thank you for your support and we look forward to seeing you next year!