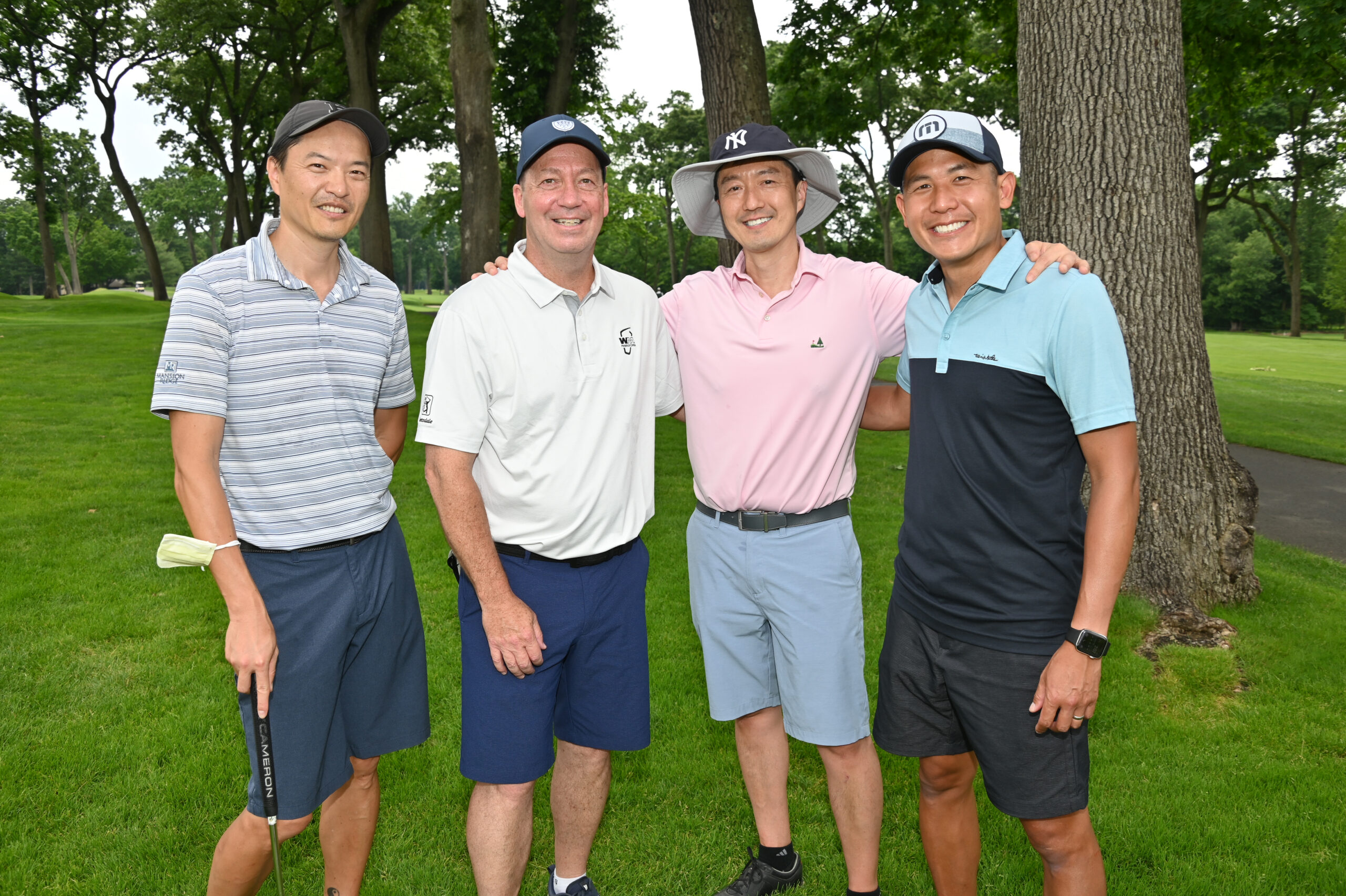 Over 250 supporters joined the Englewood Health Foundation for a gorgeous day on the greens of Ridgewood Country Club. Thanks to our many supporters, we raised over $260,000 to benefit Englewood Health and the patients it serves. A huge congrats to the contest and raffle winners!
To view a list of our event sponsors, click here.
See below for our contest winners.
Closest to the Hole
#2E - Grant Knaggs, 22"
#8C - Mike Epstein, 2'11"
#8C - Bridget Murphy, 13'3"
#6W - Eun Rae Jo, 2'2"
Longest Drive
#8E - Tyler Brewington
#7W - Joseph Schwartz
#9C - Mike Miller
#9C - Amy Shirvan
Overall Winners
1st Place - 56* moc
John Capazzi, Pat Avallone, Chris Weinberg, Kim Carter
2nd Place - 56* moc
Christopher Morales, Michael Dipple, Mike Miller, Anthony Naccarato
3rd Place - 57
John Oskwarek, Sal DiBenedetto, Wayne Sabo, Jose Montoya
Raffle Winners
Mets VS Phillies Tickets
Harry Singh
Braverman Family Wellness Program Package
John Meyers
Twosome with former Yankees pitcher, CC Sabathia and Englewood Health Foundation trustee, Emmet Dennis 
Eun Rae Jo
Check below for select photos from the event. Click here to see our full gallery of event photos.