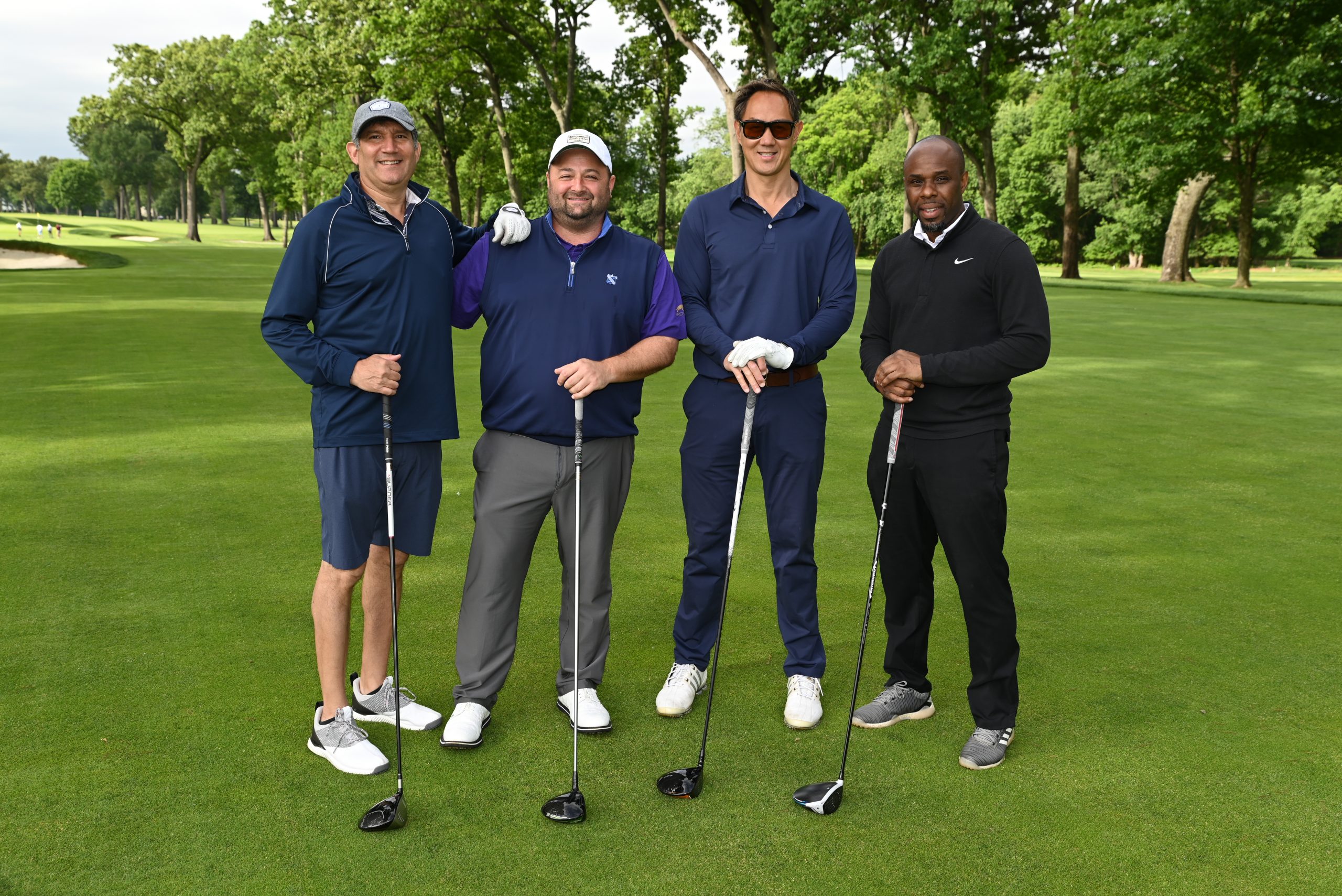 It was a spectacular day for golf as more than 200 participants joined the Englewood Health Foundation for its annual Golf Classic at the Ridgewood Country Club. Thanks to you, we raised over $300,000 to benefit Englewood Health and the many patients that it serves. Our congratulations go to course contest winners and raffle winners!
A special note of thanks to the our sponsors and Caduceus Society members for their generosity. Click here to view our list of sponsors.
And a very special thank you to Michael Backer for generously donating back his 50/50 winnings to the Foundation.
Closest to the Hole
#2E - Phil Fabrizio, 6' 6"
#8C - Drew Doidge, 7' 2"
#6W - Josh Weingast, 28' 9"
Longest Drive
#8E - Jared Siegel
#7W - Luan Smith
#9C - Garrett Kreitz
1st Place - 59
Michael Gutter, Jared Cohen, Neil Piekny, Mike Wilderman, MD
2nd Place - MOC 63
Joe Davi, Garret Kreitz, Thomas Ryan, Pete Savini
3rd Place - MOC 63
Phil Fabrizio, Bryan Ho, MD, John Masterson, David Oaten
Yankees Package
Harry Hahn
Ridgewood Country Club Package
David Motherway
50/50
Michael Backer
Check below for select photos from the event. Click here to see our full gallery of event photos.