FOCUS ON PHILANTHROPY
Physicians Innovation Fund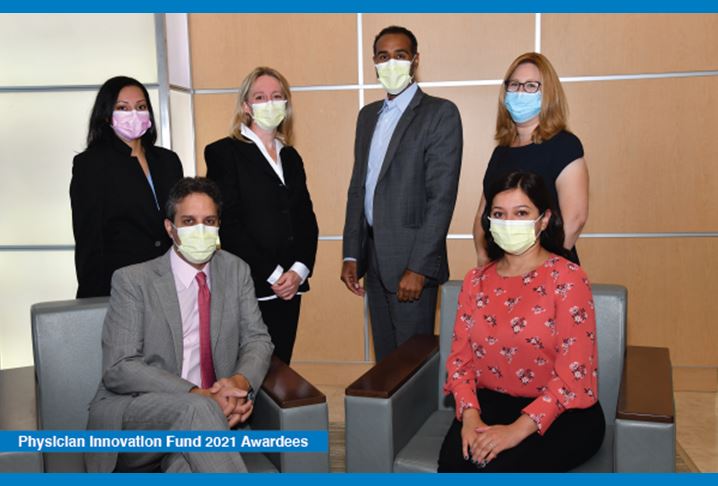 At the heart of Englewood Health's world-class clinical care is an unmatched level of physician leadership and innovation. Thanks to you, our robust health system is addressing the needs of growing and diverse regional communities and ensuring brighter tomorrows.
To help advance this passion for progress, the Englewood Health Foundation established The Physician Innovation Fund (PIF) earlier this year in collaboration with the Physician Philanthropy Council (PPC). The Fund underwrites Englewood Health physician-led programs and projects focusing on medical equipment and technologies, research studies, and education and training programs.
The Foundation received 13 deserving applications in response to a request for proposals earlier this summer. We are pleased to introduce our inaugural class of awardees (pictured) selected in consultation with the PPC. From left to right: Mira Upadhyaya, MD, MPH; Nimesh Nagarsheth, MD; Anna Serur, MD; Troy Callahan, MD; Natasha Rastogi, MD (front); Margit Kaufman, MD. Read more about the awardees and their proposals here.
Thank you to all of this year's applicants and to our esteemed Physician Philanthropy Council Grant Selection Committee: Richard Goldweit, MD, FACC, FSCAI; James McGinty, MD, FACS; Violet Merle McIntosh, MD, FACS and Tracy Scheller, MD, MBA, MS.
Support the PIF