WAYS TO GIVE
Doctors Day!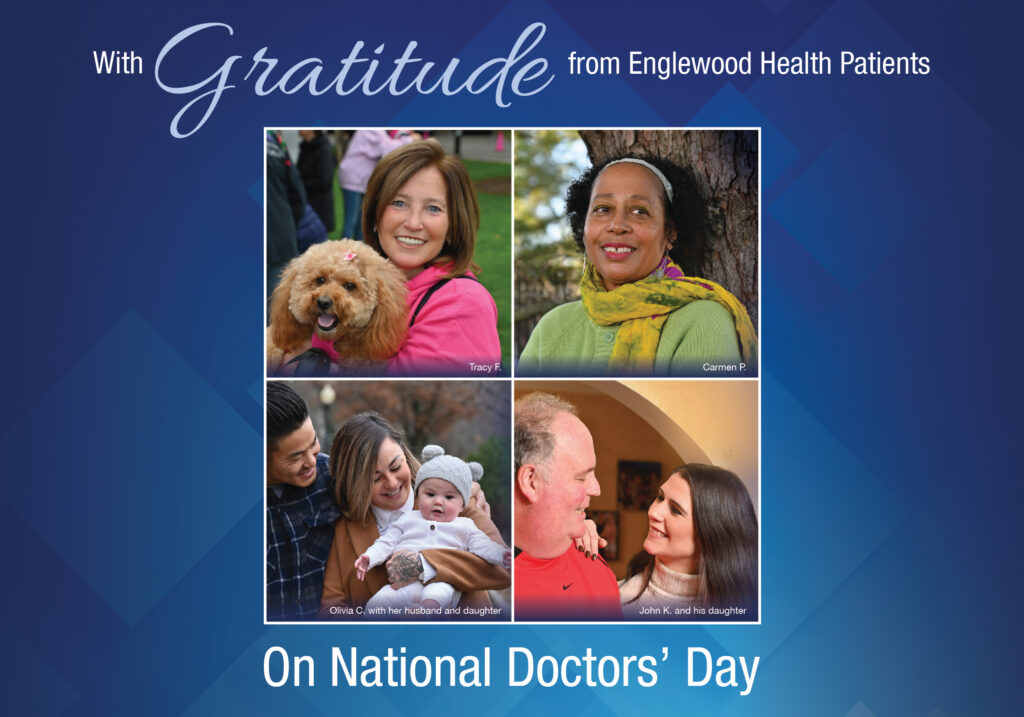 At Englewood Health, patients feel the difference of award-winning, compassionate care thanks to our best-in-class physicians. Doctors' day is March 30th. Take the time to make a gift this Doctors' Day honoring your Englewood Health physician who made a difference in your life. Click the button below to view Englewood Health physicians who have gone beyond their call to support their patients and the Englewood Health Foundation.
  Englewood Health's 2023 Physician Honor Roll
Has an Englewood Health physician made a difference in your life or the life of a loved one?
Every gift, no matter the size, delivers a resounding affirmation for our doctors. Your gift of gratitude helps:
provide broader access to care and essential community services
recruit and retain the most talented clinical professionals
develop new resources and expand facilities
continue ongoing investment in the most advanced technology
Your gift will give Englewood Health patients the treasured gift of expert, compassionate care.
  Make a Gift 
Would you like to share a note of thanks with your doctor? Share it with the Foundation by completing this form.