WAYS TO GIVE
Grateful Patient Giving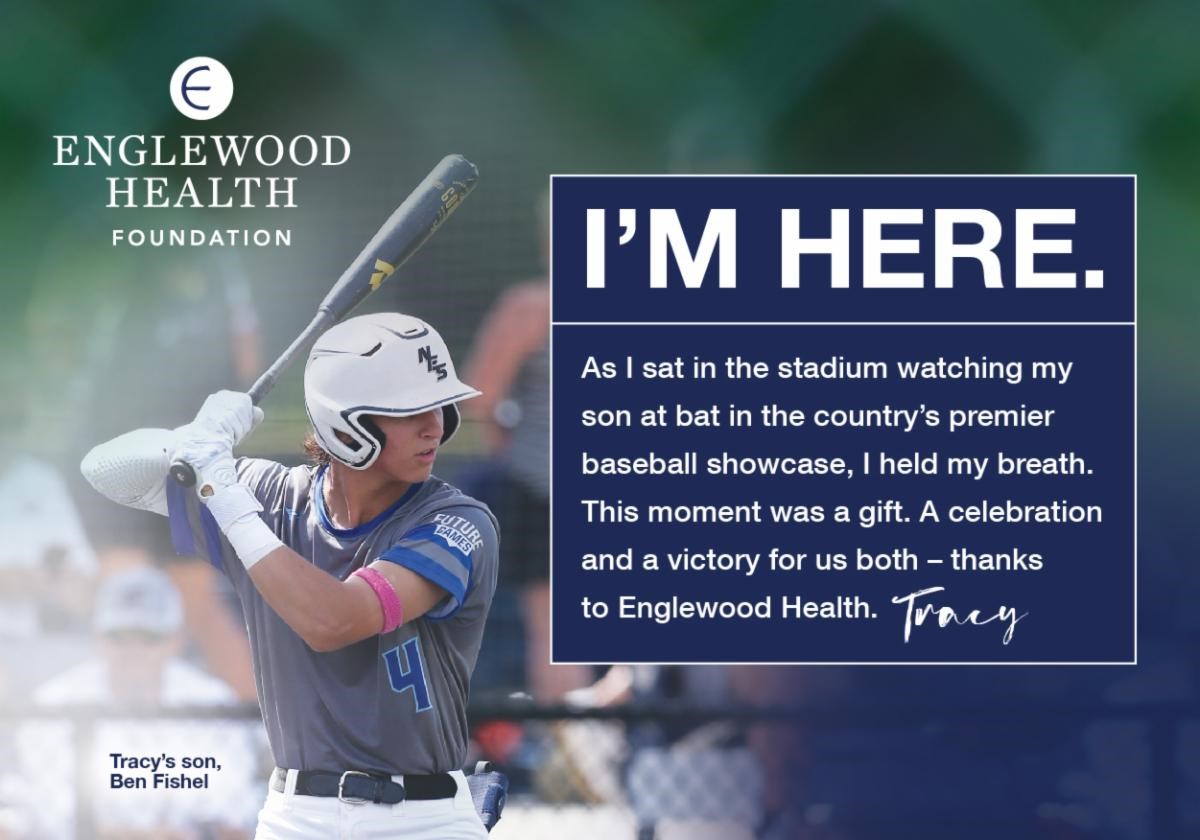 Moments before Tracy walked into the operating room, she put on her red lipstick and a big smile, hugged her family and promised her son that she would be in the front row for his Division 1 national baseball showcase. Just a few weeks earlier, this family's world was turned upside down with Tracy's breast cancer diagnosis. Thanks to her Englewood Health clinical team, Tracy kept her promise. Englewood Health's award-winning medical team makes moments like this possible for countless patients.
View her inspiring story here.
Has an Englewood Health caregiver made a difference in your life or the life of a loved one?
Thank them by making a gift in their honor. Every gift, no matter the size, delivers a resounding affirmation for our doctors, nurses and clinical team. Your gift of gratitude helps:
provide broader access to care and essential community services
recruit and retain the most talented clinical professionals
develop new resources and expand facilities
continue ongoing investment in the most advanced technology
Your gift will give Englewood Health patients the treasured gift of being here. Click below to make a gift honoring your Englewood Health caregiver who made a difference.
  Make a Gift 
At Englewood Health and in life, victories happen every day. Do you have an I'm Here story? Share it with the Foundation by completing our submission form.